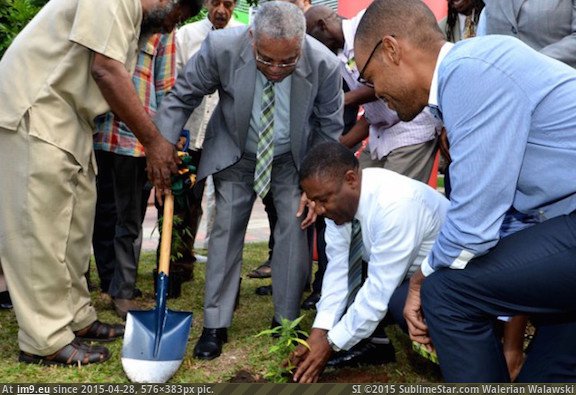 By the Caribbean Journal staff
Jamaica just planted its first-ever legal marijuana plant.
The first legal cannabis plant in the country was planted on the grounds of the University of the West Indies Mona campus on Monday.
The University has been accorded an order by the government to cultivate marijuana for medical research and to "set the pace for the development of a legal cannabis industry."
That follows the passage of the Dangerous Drugs (Amendment) Act 2015, which recently became effective and provides for the development of a medical marijuana industry in the country.
A similar licence will also be granted to Jamaica's University of Technology, according to a statement from the government.
"I want to know when you start to do the experimentation, and what is found in the plant," Science Minister Philip Paulwell told researchers. "We have to start this way, so that we can set the stage for full commercialization." More @ Caribbean Journal